Scroll down for English
Ensimmäiset viisi päivää digitaalisessa residenssissä ovat kuluneet ääniaakkosten sointivärien suuntaviivoja vedellessä ja kirjainääniä kehitellessä. Ääniaakkosten kokonaiskuva on hiljakseen hahmottumassa ajatuksen tasolla, ja pienen osan kirjaimista olen jo varistellutkin mielikuvitusmaailmasta ääniaalloiksi.
Tässä merkinnässä kuvailen M- ja N-äänikirjainten kehittelyä. Aakkosista vierusparina tuttu kaksikko on niin kirjoitusasultaan kuin äänielimistöllä tuotettunakin melko yhteneväinen parivaljakko, kun taas omissa ääniaakkosissani olen antanut kummankin lipua selkeämmin omiin suuntaansa.
M on ääneen lausuttuna helposti tunnistettava – sen resonointi tuntuu ylävartalossa, tätä sohvalla istuen kirjoittaessa selkeimmin rintakehässä ja päässä. Esimerkiksi suomen ja englannin kielessä miettimistaukona toimiva venytetty M hieroo miellyttävästi aivosoluja ja saa ajatukset virtaamaan. Yksikön ensimmäinen pronomini minä alkaa puhujan pääkoppaa hierovalla resonanssilla, kun taas toinen pronomini sinä ampuu ensimmäisen suhahduksensa suoraan ulos kehosta, mahdollisesti kohti sanan toivottua vastaanottajaa. Päätin käyttää tätä M-kirjaimen kehossa tuntuvaa piirrettä oman kirjaimeni lähtökohtana: haeskelin samoja kehonosia värisyttävän taajuuden, ja viritin miellyttävästi hieroskelevan synteettisen äänen sen mukaisesti.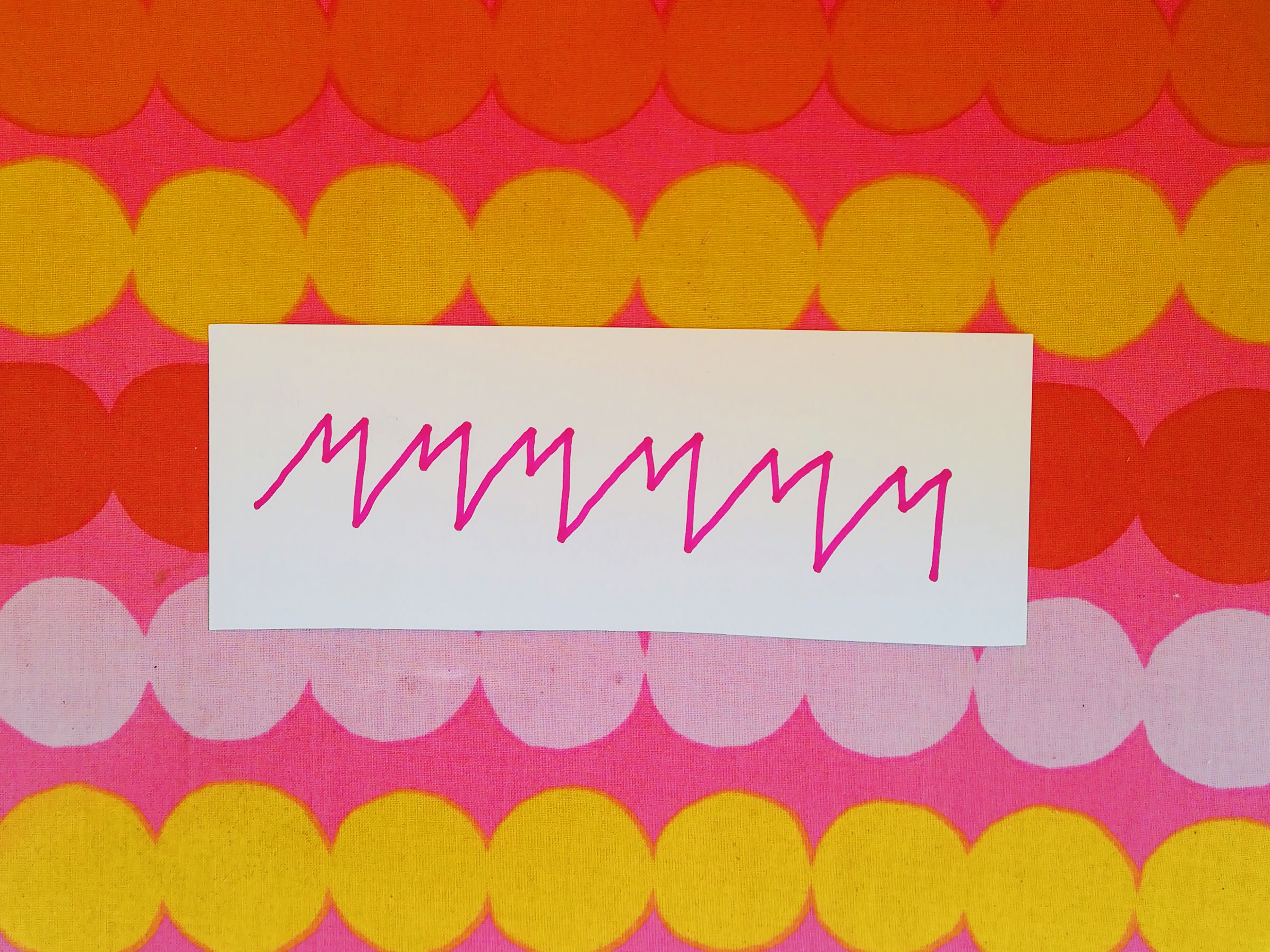 Ääniaakkosteni N puolestaan sai innoituksensa kirjaimen versaalimuodosta ja kynän liikkeistä sitä kirjoittaessa. Oma kirjoitusliikkeeni etenee vasemmalta oikealle siten, että pystysuoraan kohoava viiva, viistosti laskeva viiva ja toinen pystysuoraan kohoava viiva syntyvät kynää nostamatta. Päätin säilyttää äänessä kyseisen vasen–oikea-asetelman sekä nousevat ja laskevat liikkeet siten, että ääni alkaa kuulokuvan vasemmalla puolella nousevalla sävelellä, jatkuu vasemmasta laidasta oikeaan laitaan panoroituvalla laskevalla sävelellä ja päättyy oikealla puolella nousevaan säveleen.
Yleisemmin ottaen olen päättänyt antaa kokeilujen ja vapaan assosioimisen ohjailla työskentelyäni. En ole lukkiutunut mihinkään tietynlaiseen tapaan luoda yhteyksiä äänten ja kirjainten välille tai tuottaa ääniä. Äänikirjaimet saavat ryöpsähdellä esiin kukin omia reittejään.
---
M and N
The first five days in the digital residence have been filled with planning and developing the new sound letters and their timbres. The big picture is slowly starting to take its shape (at least on the level of thought) and I have already extracted a small part of the 29 letters from the world of imagination to concrete sound waves.
In this post I describe developing the letters M and N. In the written alphabet they stand next to each other and are similar in many ways, in their visual look and the way they are pronounced. But, in my sound alphabet I decided to let them go their own ways.
When pronounced M is easy to recognize – it resonates in the upper body. I (while sitting on the couch writing this) can feel it most clearly in my chest and my head. As a stretched version M is also used as to mark a break of thoughts both in Finnish and English. It massages your brain cells and makes the thoughts flow again. Both in Finnish and in English the first person pronoun, minä or me, begins with M, with its pronounciation resonating in the skull, vibrating it from the inside. In the second person pronoun in Finnish, sinä, the first letter is like an auditive arrow being shot from the body towards the object being addressed. I decided to use the aforementioned bodily feature of the letter M as the basis for the new version of the letter: I searched and explored different frequencies to find one that causes similar vibrations in the body and I tuned in the synthetic sound accordingly.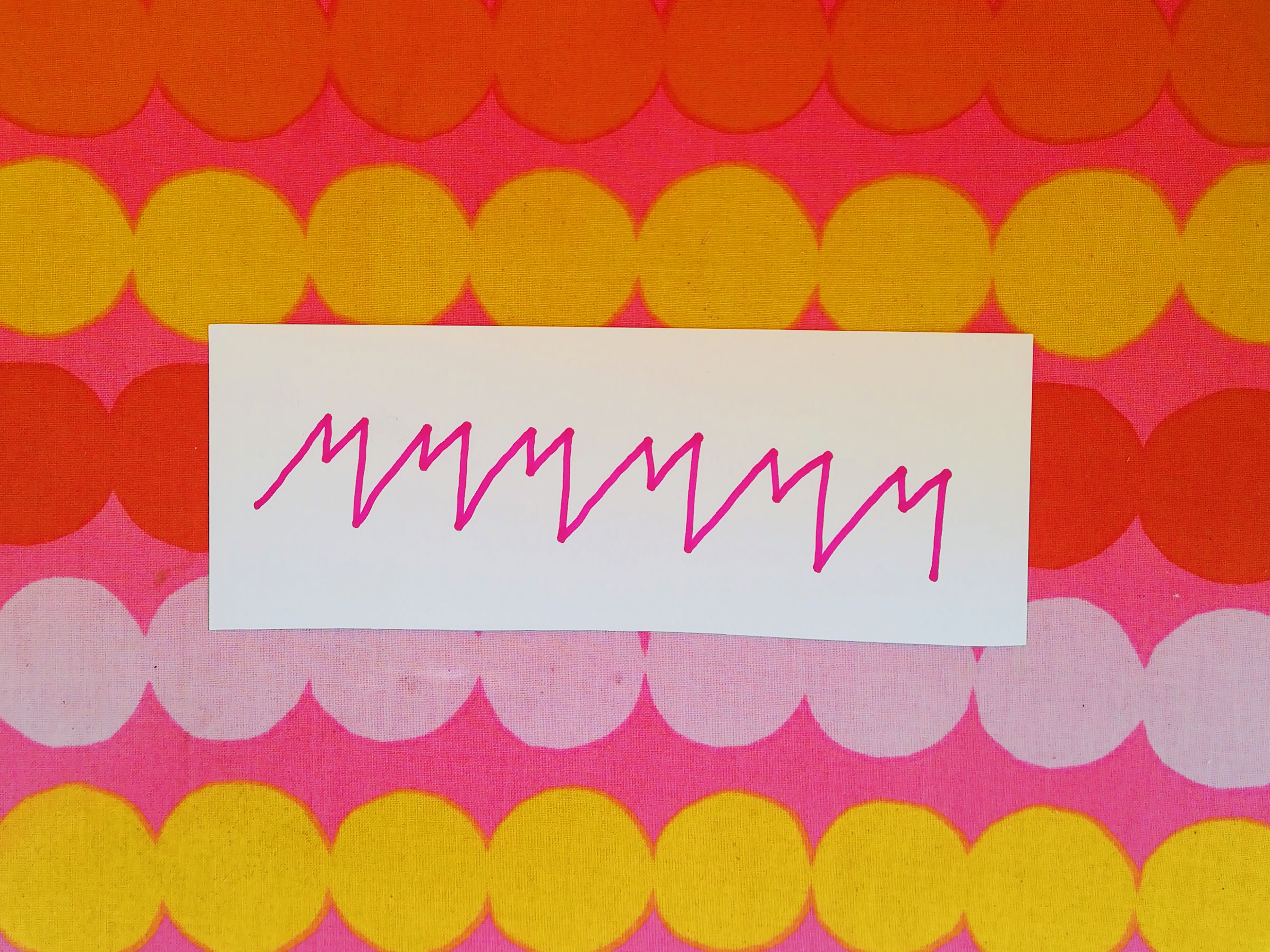 The letter N of my sound alphabet is inspired by the upper case version of the written letter and the way the pen moves on paper when you draw it. I draw the letter N by moving from left to right without lifting the pen from the paper, drawing a vertical line, a diagonal one following it and another vertical one. When creating the sound I decided to maintain the left – right composition and the upward – downward movements. The sound symbol for N now begins with a rising note on the left side of the audio scape and continues with a panoramic downward tone from left to right and ends on a rising tone on the right side of the scape.
In general I have decided to let experimenting and free association to be the guiding methods in this work process. I haven't opted out any way in creating connections between sounds and letters, and I let the letters find their own ways to materialize into sound in this project.